Earlier this year before I started freelancing I worked at mytaxi and was part of the website team that worked on a relaunch.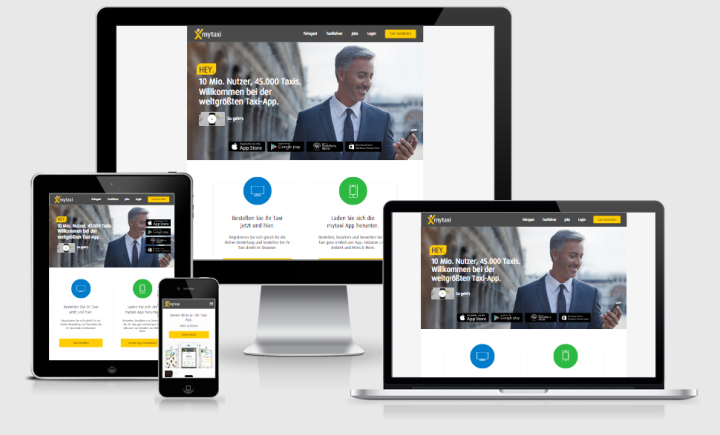 The goal was to combine the mobile and desktop sites into one awesome responsive website that worked for every device now and in the future.
The underlying CMS was Typo3 and that had to stay because of various reasons. Typo3 made us a bunch of problems but we managed to work through them.
I left before the site was finished, but a few days ago the new mytaxi.com finally went live. Although there are a few things I would have done differently if I could do it again I think it is definitely a big step in the right direction. I hope the team continues to develop the site – especially a responsive images solution is needed.