Tuesday, 22. Jul 2014
A few weeks back my good friend Marcel decided that he needs a new portfolio site to show off some of his best work to kickstart his freelance business. If you already follow me along for quite a while you know that we worked together a lot so it was a natural fit that I would develop the site.
Marcel made a clean one-pager layout that focuses on the different app designs. Since the site is very simple and won't change that often we decided to omit a CMS and build a static site. It's probably also faster.
For me it was a nice project to try a few things and most of all get to know Vim without the pressure of a big client projects deadline. The site is fully responsive, retina ready and makes use of SVGs where possible. I also tried to build modular Scss and added some custom jQuery Javascript. The sliders are based on the amazing bxSlider.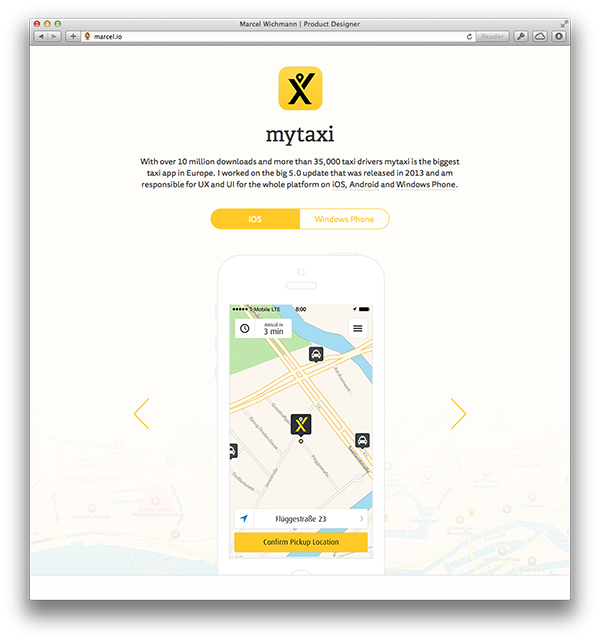 We tried to keep the size of the page small, but due to the sheer amount of screens it's not the slimmest site ever although we made use of srcset and picturefill.
That's basically it. If you want to know more you can have a look at the code on GitHub, send me a tweet @_martinwolf or write an email to martin@martinwolf.org